Sold out
The Discovery
Regular price
Sale price
$60.00
Unit price
per
The possibilities are endless. Included in this healthy skin sampler: our assortment of Postbiomic oils — each with targeted benefits — designed to be mixed and matched according to your skin's needs.
Proprietary oil blends fermented by ancestral, native microbes to optimize bioavailable nutrients and enzymes — mimic natural sebum composition and support barrier function
Rebalance001: Green Coffee Oil contains chlorogenic acid and caffeine to stimulate and depuff
Recharge002: Pequi Oil is rich in beta carotene, a naturally occurring pro-retinol. Passion Fruit Oil contains phytosterols that protect skin from oxidative stress & environmental damage
Rewind003: Cumaru Oil brightens and evens skin tone and Sanoma Leaf Oil calms skin, regulates the microbiome
Respond004: Andiroba Oil smooths and fortifies the skin, enhances elasticity, and nourishes skin barrier function. Sanoma Leaf Oil calms skin and regulates the microbiome
Rebalance001: Morning invigorating uplift
Recharge002: Midday moisture pick-me-up
Rewind003: Nightime brightening ritual
Respond004: Anytime calming & soothing
Coffea Arabica (Green Coffee) Seed Oil
Passiflora Edulis (Passion Fruit) Seed Oil
Dipteryx Odorata (Cumaru) Seed Oil
Carapa Guianensis (Andiroba) Seed Oil
Mauritia Flexuosa (Buriti) Fruit Oil
Caryocar Brasiliense (Pequi) Fruit Oil
Croton Cajucara (Sanoma) Leaf Oil
Apply 4-5 drops to face, adding additional drops as needed for neck and décolletage. Use twice daily after serum and creams to lock in moisture.
Rebalance001: Soft, light, earthy, powdery
Recharge002: Bright, crisp, apples
Rewind003: Sweet, peachy, creamy, hint of vanilla
Respond004: Light woods, resinous, herbal, citrus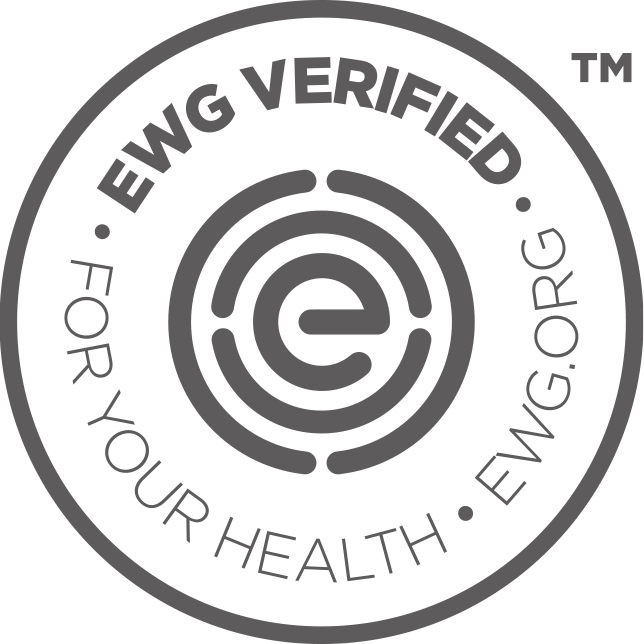 Share
Our promise to you.
1% of all sales donated to the Amazon Conservation Team
30 days to love it or send it back. Simple as that.
Ingredients (7)
Coffea Arabica (Green Coffee) Seed Oil

A high-performance oil that contains caffeine and chlorogenic acid to awaken and stimulate skin — tightening and reducing puffiness. This rich oil is packed with essential fatty acids, linoleic and palmitic acids, as well as vitamin E, to reduce the appearance of sun damage, fine lines and wrinkles.
Passiflora Edulis (Passion Fruit) Seed Oil

A super hydrating oil rich in piceatannol, a potent antioxidant that protects the skin from oxidative damage, stimulates collagen production and inhibits melanogenesis, which may reduce appearance of uneven skin pigmentation. Naturally occuring provitamin A (retinol) supports cellular turnover and helps to reduce excess sebum production.
Dipteryx Odorata (Cumaru) Seed Oil

A powerful oil derived from Amazonian Dipteryx odorata trees. Contains coumarin, which brightens and evens skin tone, and ferulic acid, a potent antioxidant that restores a youthful appearance to skin.
Carapa Guianensis (Andiroba) Seed Oil

An Amazonian oil known for its soothing properties that calm problematic skin. Rich in myristic acid, which smooths and protects skin, as well as oleic and linoleic acids, which nourish barrier function and enhance skin elasticity.
Mauritia Flexuosa (Buriti) Fruit Oil

An Amazonian powerhouse ingredient derived from a South American palm tree. Rich in natural antioxidants, tocopherols, and essential fatty acids, Buriti oil reduces the appearance of fine lines and brighten the skin.
Caryocar Brasiliense (Pequi) Fruit Oil

A protective oil derived from a flowering Brazilian tree. Rich in provitamin A to fight free radicals and bolster collagen production. Packed with oleic and palmitic fatty acids, which boost radiance through intense hydration.
Croton Cajucara (Sanoma) Leaf Oil

Our hero Amazonian ingredient derived from a unique Brazilian shrub. Packed with triglycerides and fatty acids to soothe sensitive skin, antioxidant vitamin E, known to protect against oxidative stress and thymol, a beneficial terpene that resets the skin microbiome.
Frequently Asked Questions
Are these oils vegan-friendly, fragrance-free and cruelty-free?

All our oils are organic, non-GMO, hypoallergenic, and cruelty-free---with zero added fragrance. The ingredients are derived from plant extracts in as close to the natural way as possible, resulting in products which are unadulterated and in their purest, most potent form.
Are these four oils suitable for all skin types?

The gentle-yet-effective ingredients make these postbiomic oils perfect for all skin types, helping to support skin's natural function in specific yet intentional ways. Use Rebalance001 each morning, Recharge002 when skin needs an extra boost of moisture, Rewind003 in the evenings to brighten skin, and Respond004 when skin is sensitive and needs a reset.
Can I use oil around my eyes?

While these oils are designed for use in the orbital area, we recommend avoiding direct contact with the eyes. All our products contain non-irritating ingredients, however you may experience slight discomfort in case of excessive contact.
Where do I use oil in my routine?

These postbiomic oils may be applied as the third step in your regimen, after cleansing and cream, or as needed throughout the day. If you're integrating water based products or serum, we encourage oil application last to lock in moisture. Tip: Blend two oils to double-up on benefits with every use, or dedicate a duo for your perfect morning and evening routine.
Do you recommend layering oils?

The combinations are endless with these supercharged oils. Whether you choose to layer, blend, or use individually, the intentional ingredients maintain their integrity to target your skin concerns. Simply blend a few drops before application or use consecutively after your normal routine. Bonus: Enjoy the unique, aromatic build of the natural oils as their delicate scents develop and combine dynamically.
What contributes to mild changes in the scent of natural products and ingredients?

Unlike synthetic ingredients which guarantee exactly the same fragrance notes across batches of product, this is seldom possible with our formulations which use natural ingredients. Plant ferments slightly vary in their composition between batches, smell and color are the two most frequently distinct features. These characteristics are sensitive to specific climatic conditions in which the plants grow, such as water availability, temperature, and soil composition, which vary between harvests.