The Journey: Wanderlust Edit
Regular price
Sale price
$85.00
Unit price
per
Minimalist essentials for life on the go. Our Wanderlust Edit will leave you hydrated, soothed and glowing, just in time for winter. We recommend using all three products in your regimen as a complete skincare system.
CLEANSE
with The Renewal. Our hybrid gel-to-milk daily cleanser — gently removes make-up and impurities as it supports the skin barrier — leaving skin hydrated, soothed, and refreshed.
MOISTURIZE
with The One. Our ultra-rich and nourishing cream calms skin, and combats the signs of aging and environmental damage, leaving skin soft, smooth, and hydrated.
SOOTHE
with Respond004. Our ultra-soothing fermented oil blend — rich in antioxidants and fatty acids — reset and regulate your skin microbiome; supports collagen production and healthy tissue repair, soothing and calming skin, especially sensitive or reactive skin.
Croton Cajucara (Sanoma) Leaf Oil
Carapa Guianensis (Andiroba) Seed Oil
Oenocarpus Bataua (Seje) Fruit Oil
Lactobacillus Ferment
Glycerin
Water
Sucrose Laurate
Isoamyl Laurate
Mauritia Flexuosa (Buriti) Fruit Oil
Turnera Ulmifolia (Xanana) Flower and Leaf Oil
First, apply a quarter-sized amount of The Renewal to dry skin and gently massage. Add water to emulsify. Rinse well. May also be used with a soft cloth to remove waterproof makeup.
Next, apply a small amount of The One cream to face and neck.
To complete your regimen, layer 4-8 drops of Respond004 oil over face and neck.
Note: The One cream and Respond004 oil may be used independently, either morning or evening, depending on your skin's hydration needs.
The Renewal: Almond, supple, smooth, soft, pastry
The One: Soft, creamy, faintly spicy, hint of vanilla
Recharge004: Light woods, resinous, herbal, citrus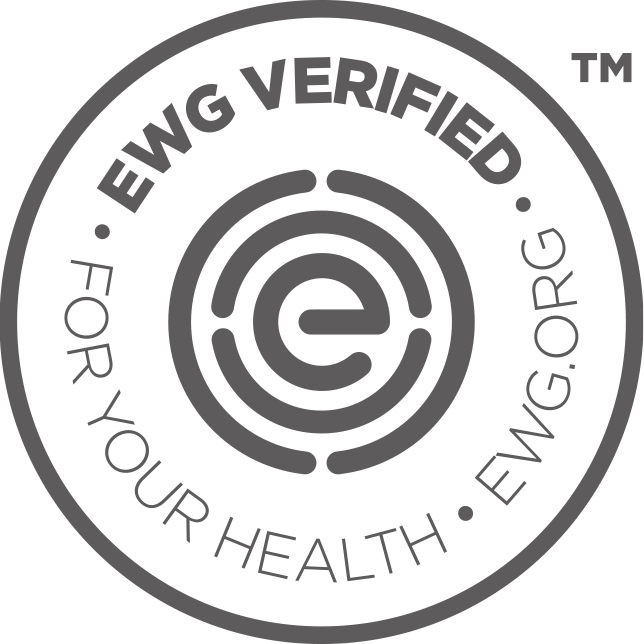 Share
Our promise to you.
1% of all sales donated to the Amazon Conservation Team
30 days to love it or send it back. Simple as that.
Ingredients (10)
Croton Cajucara (Sanoma) Leaf Oil

Our hero Amazonian ingredient derived from a unique Brazilian shrub. Packed with triglycerides and fatty acids to soothe sensitive skin, antioxidant vitamin E, known to protect against oxidative stress and thymol, a beneficial terpene that resets the skin microbiome.
Carapa Guianensis (Andiroba) Seed Oil

An Amazonian oil known for its soothing properties that calm problematic skin. Rich in myristic acid, which smooths and protects skin, as well as oleic and linoleic acids, which nourish barrier function and enhance skin elasticity.
Oenocarpus Bataua (Seje) Fruit Oil

Derived from the fruit of a palm tree native to Amazonia, also as known as Seje, this oil's high content of polyunsaturated fatty acids, particularly linoleic acid (Omega 6) and linolenic acid (Omega 3), make it a powerful moisturizing ingredient to help skin recover from stress — evening skin tone, while leaving it hydrated and smooth.
A potent and multifunctional postbiotic derived from a blend of Lactobacilli. Contains lactic acid, phospholipids, enzymes, cofactors, bacteriocins and polysaccharides to moisturize the skin, support barrier function, even skin tone and stabilize the product.
A plant-derived humectant that leaves the skin feeling dewy and moisturized.
Water is the essence of life. As an ingredient in our products, it is a cleanser and the medium for our BioIntact™ emulsions.
A mild, biodegradable emulsifier and surfactant sustainably made from cane sugar and coconut oil, it gently cleans the skin while moisturizing and supporting skin barrier function.
A soft and silky, fully biodegradable and environmentally friendly emollient made from 100% vegetable origin.
Mauritia Flexuosa (Buriti) Fruit Oil

An Amazonian powerhouse ingredient derived from a South American palm tree. Rich in natural antioxidants, tocopherols, and essential fatty acids, Buriti oil reduces the appearance of fine lines and brighten the skin.
Turnera Ulmifolia (Xanana) Flower and Leaf Oil

An ultra hydrating oil with potent antioxidants. Rich in fatty acids that help to bolster epidermal barrier function, keeping skin hydrated, as well as antioxidants that can help to even skin tone and reduce the appearance of wrinkles, skin irritation and redness. Calms sensitive skin and evens skin tone.
Frequently Asked Questions
How clean are these products?

Formulated with minimal ingredients, each of these products are clean, organic, non-GMO, hypoallergenic, vegan, and cruelty-free — with zero added fragrance.
Are these suitable for all skin types?

Yes, The Renewal cleanser, The One cream, and Respond004 oil are suitable for all skin types. For those needing extra hydration, all three products can be used together. For acne-prone or oilier skin, The One cream and Respond004 may be used independently or interchangeably, either morning or evening, depending on hydration needs.
How frequently can I use The Renewal cleanser?

The gentle oil-base of The Renewal cleanser may be used daily, morning and evening. Apply a quarter-sized amount to dry skin, and gently massage for 30-45 seconds before rinsing.
Where do I use these in my routine?

Begin with The Renewal cleanser followed by any water-based serums (like The Answer) and then apply your moisturizer. The One cream and Respond004 may be used on their own, interchangeably, or layered.
Can I use these around my eyes?

All our products contain non-irritating ingredients. While these are designed for use in the orbital area, we recommend avoiding direct contact with the eyes.
Can I wear makeup after applying the oil?

Absolutely. Apply Respond004 oil and wait a few minutes until it has been absorbed into your skin. Then apply makeup or sunscreen.
What's the best way to store the one?

Due to the natural and biologically self-preserving ingredients, The One is more delicate than other chemically preserved products. We suggest keeping it out of extreme heat, direct sunlight, or refrigerated environments.
What contributes to mild changes in the scent of natural products and ingredients?

Unlike synthetic ingredients which guarantee exactly the same fragrance notes across batches of product, this is seldom possible with our formulations which use natural ingredients. Plant ferments slightly vary in their composition between batches, smell and color are the two most frequently distinct features. These characteristics are sensitive to specific climatic conditions in which the plants grow, such as water availability, temperature, and soil composition, which vary between harvests.