Rewind003
Regular price
Sale price
$85.00
Unit price
per
Press rewind. Our age-defying, Postbiomic™ oil blend brightens and evens skin tone, improves the appearance of fine lines, wrinkles, and hyperpigmentation for a gorgeous, youthful glow.

RESTORE
Our unique, sebum-like formula creates a protective coating on the skin through phytosterols derived from plant cells and fatty acids like triglycerides to help restore hydration and support a healthy skin barrier.
PROTECT
Our potent blend of antioxidants, including tocopherols and ferulic acids, help protect against premature aging and oxidative damage caused by environmental pollutants or stressors.
REVERSE
Our anti-aging formulation of phytosterols and tocopherols support collagen production to reveal skin's radiance, while visibly reducing the appearance of fine lines and wrinkles.
BRIGHTEN
Our utilization of nutrient-rich Cumaru oil and Coumarin work to brighten skin, improve the appearance of dark spots and even skin tone for a flawless finish.
SOOTHE
Our enhanced combination of plant-derived compounds, phytosterols and terpenes, help to soothe and calm reactive skin.
All skin types, pigmented or mature skin
Dipteryx Odorata (Cumaru) Seed Oil
Croton Cajucara (Sanoma) Leaf Oil
Mauritia Flexuosa (Buriti) Fruit Oil
Apply 5-8 drops to face, adding additional drops as needed for neck and décolletage. Use twice daily after serum and creams to lock in moisture.
Sweet, peachy, creamy, hint of vanilla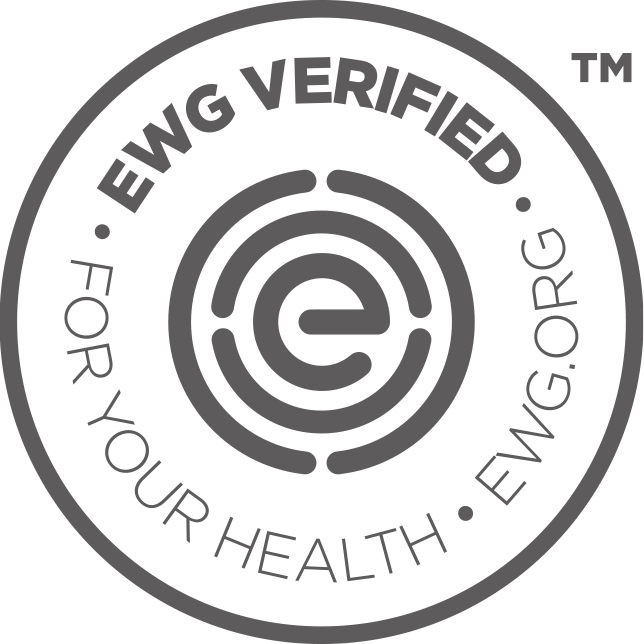 Share
Our promise to you.
1% of all sales donated to the Amazon Conservation Team
30 days to love it or send it back. Simple as that.
Ingredients (3)
Dipteryx Odorata (Cumaru) Seed Oil

A powerful oil derived from Amazonian Dipteryx odorata trees. Contains coumarin, which brightens and evens skin tone, and ferulic acid, a potent antioxidant that restores a youthful appearance to skin.
Croton Cajucara (Sanoma) Leaf Oil

Our hero Amazonian ingredient derived from a unique Brazilian shrub. Packed with triglycerides and fatty acids to soothe sensitive skin, antioxidant vitamin E, known to protect against oxidative stress and thymol, a beneficial terpene that resets the skin microbiome.
Mauritia Flexuosa (Buriti) Fruit Oil

An Amazonian powerhouse ingredient derived from a South American palm tree. Rich in natural antioxidants, tocopherols, and essential fatty acids, Buriti oil reduces the appearance of fine lines and brighten the skin.
Frequently Asked Questions
Is this oil vegan-friendly, fragrance-free and cruelty-free?

Formulated with just three ingredients, Rewind003 is organic, non-GMO, hypoallergenic, and cruelty-free — with zero added fragrance. The ingredients are derived from plant extracts in as close to the natural way as possible, resulting in a product that is unadulterated and in its purest, most potent form.
Is Rewind oil suitable for all skin types?

We recommend Rewind003 oil for mature skin or anyone looking to revitalize their skin barrier. Perfect as a soothing nighttime ritual, Rewind was formulated to brighten and even complexion on any skin type.
Can I use this around my eyes?

While this oil is designed for use in the orbital area, we recommend avoiding direct contact with the eyes. All our products contain non-irritating ingredients; however, you may experience slight discomfort in case of excessive contact.
Where do I use it in my routine?

Rewind003 may be applied as the third step in your regimen, after cleansing and cream, or as needed each morning and evening. If you're integrating water-based products or serum, we encourage oil application last, to lock in moisture.
Can I wear makeup after applying this oil?

Absolutely. Makeup goes on silky smooth after Rewind003 has been absorbed into your skin.
What contributes to mild changes in the scent of natural products and ingredients?

Unlike synthetic ingredients which guarantee exactly the same fragrance notes across batches of product, this is seldom possible with our formulations which use natural ingredients. Plant ferments slightly vary in their composition between batches, smell and color are the two most frequently distinct features. These characteristics are sensitive to specific climatic conditions in which the plants grow, such as water availability, temperature, and soil composition, which vary between harvests.