The Luminary
Regular price
Sale price
$150.00
Unit price
per
See the light.
Our ultra-hydrating

BioIntact™ 

eye cream smoothes, de-puffs, and rejuvenates to reveal bright, youthful eyes.
RESTORE
Our unique, sebum-like formula creates a protective coating on the skin through phytosterols derived from plant cells and fatty acids like triglycerides to help restore hydration and support a healthy skin barrier.
PROTECT
Our potent blend of antioxidants, including tocopherols and ferulic acids, help protect against premature aging and oxidative damage caused by environmental pollutants or stressors.
REVERSE
Our anti-aging formulation of phytosterols and tocopherols, and Vitamin D support collagen production and cell regeneration to reveal skin's radiance and reduce the appearance of fine lines and wrinkles.
SOOTHE
Our enhanced solution of plant-derived compounds, phytosterols and terpenes, help soothe and calm reactive skin.
TONE
Our unexpected combination of Green Coffee Oil's caffeine and chlorogenic acid with vitamin K from Sanoma flower oil work seamlessly to help tone, de-puff and brighten skin, while minimizing the appearance of dark circles.
Water
Croton Cajucara (Sanoma) Flower Oil
Coffea Arabica (Green Coffee) Seed Oil
Lactobacillus Ferment
Gently massage a pearl-sized amount under eyes and along the orbital bone, morning and evening.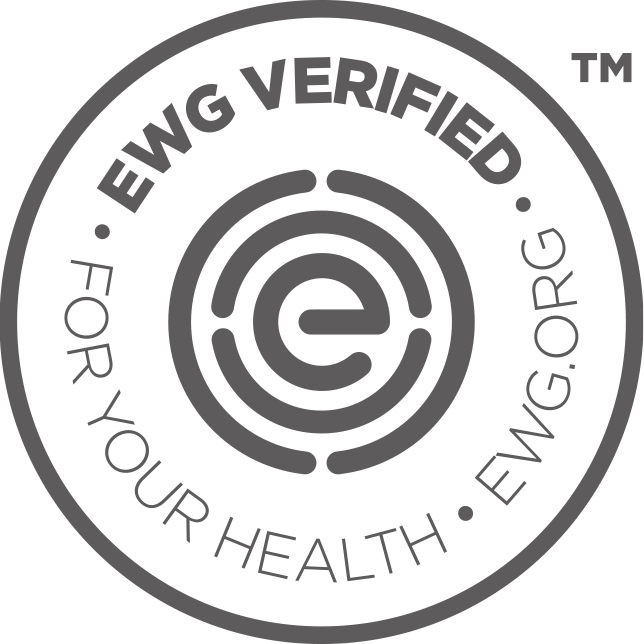 Share
Our promise to you.
1% of all sales donated to the Amazon Conservation Team
30 days to love it or send it back. Simple as that.
Ingredients (4)
Water is the essence of life. As an ingredient in our products, it is a cleanser and the medium for our BioIntact™ emulsions.
Croton Cajucara (Sanoma) Flower Oil

The fermented oil derived from the flowers of a unique Brazilian shrub. This ultra-concentrated Amazonian oil is packed with triglycerides, fatty acids and alpha-tocopheral to soothe sensitive skin and thymol, a beneficial terpene, to rebalance the skin microbiome.
Coffea Arabica (Green Coffee) Seed Oil

A high-performance oil that contains caffeine and chlorogenic acid to awaken and stimulate skin — tightening and reducing puffiness. This rich oil is packed with essential fatty acids, linoleic and palmitic acids, as well as vitamin E, to reduce the appearance of sun damage, fine lines and wrinkles.
A potent and multifunctional postbiotic derived from a blend of Lactobacilli. Contains lactic acid, phospholipids, enzymes, cofactors, bacteriocins and polysaccharides to moisturize the skin, support barrier function, even skin tone and stabilize the product.
Frequently Asked Questions
Is the eye cream vegan-friendly, fragrance-free and cruelty-free?

Formulated with just 4 ingredients, The Luminary is organic, non-GMO, hypoallergenic, and cruelty-free — with zero added fragrance. We don't have to add additional lab-manufactured ingredients because these restorative compounds, antioxidants and essential fatty acids are naturally found in plants.
Is this eye cream suitable for all skin types?

The pure ingredients of The Luminary allow a direct transfer of essential fatty acids to the skin around the eyes. The blend of water and oil work harmoniously together in this unique emulsion for intense moisture repair and restoration of the orbital area, no matter your skin type.
What's the best way to store The Luminary?

Due to the natural and biologically self-preserving ingredients, this eye cream is more delicate than other chemically preserved products. We suggest keeping The Luminary out of extreme heat, direct sunlight, or refrigerated environments.
Where do I use it in my routine?

The Luminary should be applied in a pearl-sized amount each morning and evening, layered over The Answer for a purposeful treatment of fine lines. We recommend use after cleanser and water-based serum, in conjunction with face cream. Tip: Seal the deal with an oil of your choice or continue to deliver age-defying radiance with Rewind003.
How long until I see results?

Based on real member experiences during an 8 week trial, improvements in under-eye hydration, fine lines, and dark circles are noticeable anywhere from a few days to a couple weeks!
Can I wear makeup after applying eye cream?

Absolutely. Makeup goes on silky smooth after the product has been absorbed into your skin.
What contributes to mild changes in the scent of natural products and ingredients?

Unlike synthetic ingredients which guarantee exactly the same fragrance notes across batches of product, this is seldom possible with our formulations which use natural ingredients. Plant ferments slightly vary in their composition between batches, smell and color are the two most frequently distinct features. These characteristics are sensitive to specific climatic conditions in which the plants grow, such as water availability, temperature, and soil composition, which vary between harvests.