The Premise
Regular price
Sale price
$95.00
Unit price
per
Rebuild your foundation.
The first of its kind, Postbiomic fermented body oil rejuvenates skin to feel toned, smooth, and soft–from chin to toe.
RESTORE
Our unique, sebum-like formula restores the skin's protective coating with triglycerides, essential fatty acids, and phytosterols derived from sustainably harvested, fermented rain-forest botanicals formulated to enhance hydration and support skin barrier function.
PROTECT
Our potent blend of naturally occurring antioxidants, including tocopherols and ferulic acids, helps soothe sensitive skin and protects from accelerated aging due to oxidative damage, stress, and pollution.
TONE
Our naturally-sourced combination of caffeine and chlorogenic acid found in our fermented Green Coffee Oil, work together to help visibly tone & brighten skin, while minimizing the appearance of cellulite.
REVITALIZE
Another one of our key ingredients, fermented Pau Brazil oil, contains naturally-occuring retinoids that support collagen and elastin production–resulting in tighter, smoother-looking skin.
Paubrasilia Echinata (Pau Brazil) Flower and Leaf Oil
Turnera Ulmifolia (Xanana) Flower and Leaf Oil
Isoamyl Laurate
Coffea Arabica (Green Coffee) Seed Oil
Croton Cajucara (Sanoma) Leaf Oil
Mauritia Flexuosa (Buriti) Fruit Oil
Smooth over damp skin and massage in a circular motion. Use as much and as often as needed.
Earthy, sweet musk, mellow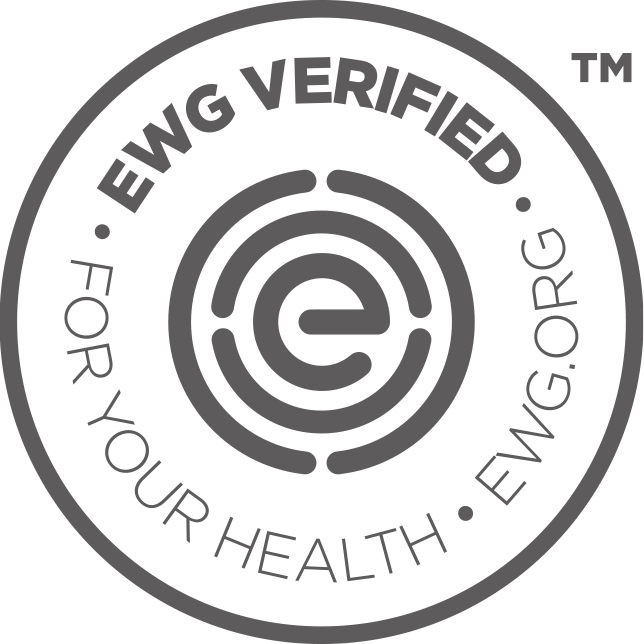 Share
Our promise to you.
1% of all sales donated to the Amazon Conservation Team
30 days to love it or send it back. Simple as that.
Ingredients (6)
Paubrasilia Echinata (Pau Brazil) Flower and Leaf Oil

This versatile fermented oil is sustainably derived from the flowers and leaves of an iconic Brazilian tree. Rich in nourishing lipids, phytosterols, vitamins D, E &K, and naturally occurring retinoids to help nurture and rejuvenate healthy glowing skin.
Turnera Ulmifolia (Xanana) Flower and Leaf Oil

An ultra hydrating oil with potent antioxidants. Rich in fatty acids that help to bolster epidermal barrier function, keeping skin hydrated, as well as antioxidants that can help to even skin tone and reduce the appearance of wrinkles, skin irritation and redness. Calms sensitive skin and evens skin tone.
A soft and silky, fully biodegradable and environmentally friendly emollient made from 100% vegetable origin.
Coffea Arabica (Green Coffee) Seed Oil

A high-performance oil that contains caffeine and chlorogenic acid to awaken and stimulate skin — tightening and reducing puffiness. This rich oil is packed with essential fatty acids, linoleic and palmitic acids, as well as vitamin E, to reduce the appearance of sun damage, fine lines and wrinkles.
Croton Cajucara (Sanoma) Leaf Oil

Our hero Amazonian ingredient derived from a unique Brazilian shrub. Packed with triglycerides and fatty acids to soothe sensitive skin, antioxidant vitamin E, known to protect against oxidative stress and thymol, a beneficial terpene that resets the skin microbiome.
Mauritia Flexuosa (Buriti) Fruit Oil

An Amazonian powerhouse ingredient derived from a South American palm tree. Rich in natural antioxidants, tocopherols, and essential fatty acids, Buriti oil reduces the appearance of fine lines and brighten the skin.
Frequently Asked Questions
Formulated with minimal ingredients, this body oil is clean, organic, non-GMO, hypoallergenic, vegan, and cruelty-free — with zero added fragrance.
Is The Premise suitable for all skin types?

Yes, all skin types can use this body oil for a boost of nourishing hydration that tones, firms, and revitalizes skin for a chin-to-toe glow.
Where do I use it in my routine?

You can use The Premise as part of your skincare ritual, post-bathing or as often as needed day or night.
What contributes to mild changes in the scent of natural products and ingredients?

Unlike synthetic ingredients which guarantee exactly the same fragrance notes across batches of product, this is seldom possible with our formulations which use natural ingredients. Plant ferments slightly vary in their composition between batches, smell and color are the two most frequently distinct features. These characteristics are sensitive to specific climatic conditions in which the plants grow, such as water availability, temperature, and soil composition, which vary between harvests.