The Renewal
Regular price
Sale price
$60.00
Unit price
per
The start of good things to come.
 

Our hybrid gel-to-milk daily cleanser gently removes make-up and impurities as it supports the skin barrier — leaving skin hydrated, soothed, and refreshed.
REVIVE
Our double-acting cleanser gently removes makeup, SPF, sweat and other impurities while reviving the skin.
RESTORE
Our unique, sebum-like formula creates a protective coating on the skin through phytosterols derived from plant cells and fatty acids like triglycerides to help restore hydration and support a healthy skin barrier.
PROTECT
Our potent blend of antioxidants, including tocopherols and ferulic acids, help protect against premature aging and oxidative damage caused by environmental pollutants or stressors.
BRIGHTEN
Our anti-aging formulation of phytosterols and tocopherols support collagen production to reveal skin's radiance, while visibly reducing the appearance of fine lines and wrinkles.
SOOTHE
Our enhanced blend of plant-derived compounds, phytosterols and terpenes, help to soothe and calm reactive skin.
Normal skin; Dry skin; Mature skin
Oenocarpus Bataua (Seje) Fruit Oil
Isoamyl Laurate
Glycerin
Water
Croton Cajucara (Sanoma) Leaf Oil
Turnera Ulmifolia (Xanana) Flower and Leaf Oil
Sucrose Laurate
Apply a quarter-sized amount to dry skin and gently massage. Add water to emulsify. Rinse well. May also be used with a soft cloth to remove waterproof makeup.
Almond, supple, smooth, soft, pastry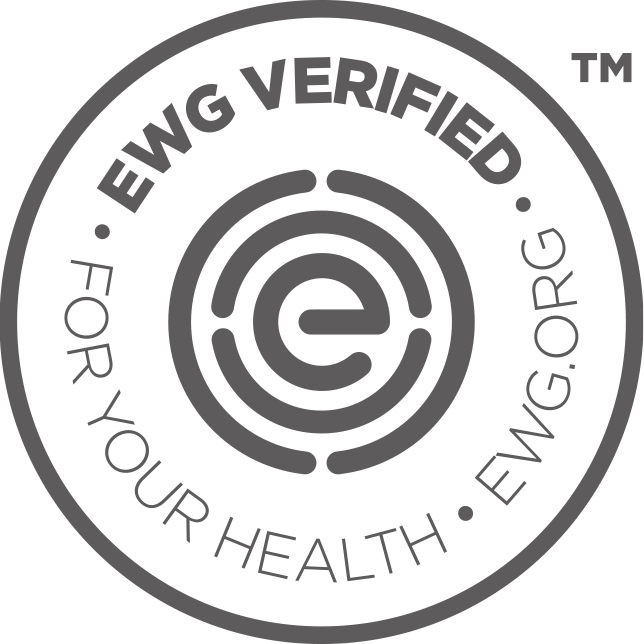 Share
Our promise to you.
1% of all sales donated to the Amazon Conservation Team
30 days to love it or send it back. Simple as that.
Ingredients (7)
Oenocarpus Bataua (Seje) Fruit Oil

Derived from the fruit of a palm tree native to Amazonia, also as known as Seje, this oil's high content of polyunsaturated fatty acids, particularly linoleic acid (Omega 6) and linolenic acid (Omega 3), make it a powerful moisturizing ingredient to help skin recover from stress — evening skin tone, while leaving it hydrated and smooth.
A soft and silky, fully biodegradable and environmentally friendly emollient made from 100% vegetable origin.
A plant-derived humectant that leaves the skin feeling dewy and moisturized.
Water is the essence of life. As an ingredient in our products, it is a cleanser and the medium for our BioIntact™ emulsions.
Croton Cajucara (Sanoma) Leaf Oil

Our hero Amazonian ingredient derived from a unique Brazilian shrub. Packed with triglycerides and fatty acids to soothe sensitive skin, antioxidant vitamin E, known to protect against oxidative stress and thymol, a beneficial terpene that resets the skin microbiome.
Turnera Ulmifolia (Xanana) Flower and Leaf Oil

An ultra hydrating oil with potent antioxidants. Rich in fatty acids that help to bolster epidermal barrier function, keeping skin hydrated, as well as antioxidants that can help to even skin tone and reduce the appearance of wrinkles, skin irritation and redness. Calms sensitive skin and evens skin tone.
A mild, biodegradable emulsifier and surfactant sustainably made from cane sugar and coconut oil, it gently cleans the skin while moisturizing and supporting skin barrier function.
Frequently Asked Questions
Is this cleanser vegan-friendly, fragrance-free and cruelty-free?

Formulated with just seven ingredients, The Renewal is organic, non-GMO, hypoallergenic, and cruelty-free — with zero added fragrance. We don't add unnecessary lab-manufactured ingredients or preservatives because these restorative compounds, antioxidants, and essential fatty acids are naturally found in our fermented oils.
Is this cleanser suitable for all skin types?

The pure, gentle yet effective ingredients make The Renewal perfect for all skin types, helping to support skin's natural function. Simultaneously cleaning while leaving skin moisturized, The Renewal cleanser is especially great at targeting dry skin concerns and is a staple in winter months.
How frequently can I use this cleanser?

We've worked hard to create a cleanser that maintains balance without stripping the skin's first line of defense. The soothing oil base makes The Renewal perfect for everyday use, as frequently as you wash your face, or twice daily. Simply apply 2-3 pumps to dry skin, and gently massage before rinsing.
Where do I use it in my routine?

This hydrating gel-to-milk cleanser should be used as the first step in your routine. The gentle, plant-based surfactants create a micellar structure to remove makeup, SPF, and any residue or dirt.
Can I use this around my eyes?

While this oil is designed for use in the orbital area, we recommend avoiding direct contact with the eyes. All our products contain non-irritating ingredients.